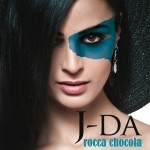 Germany based Rojda Cetindag, aka J-DA, is bursting with positive energy… as a dancer, choreographer, actress, and model with Anatolian roots. And oh yes: she can sing! Her talent and ambition have landed her many stage appearances with national and international artist such as Turkish pop phenomenon Tarkan and Rap sensation Flo Rida. Her participation in, and successful advancement to the finals on the Turkish television version of You can Dance, the biggest casting-dance competition in Turkey, only served to fuel her passion and boost her popularity.
Since then, J-DA has also made it in front of the camera, having appeared in many different commercials for nationwide products and feature films. Years of experience with many different artists and her insatiable passion for the stage fueled in her the desire to finally perform her own songs. After several demo stages, J-DA met her current producer Levent Canseven, known for quality remixes and productions for top artist such as De La Soul, Bootsy Collins, Moloko, and Ricky Martin.
For her first single, Rocca Chocola, J-DA teamed up with Chicago based singer/songwriter Robb RoMorri Morris as a sidekick on vocals – both of them setting the floor on fire by introducing a new, proactive move called roccadance. Be prepared to encounter both this slamming tune as well as those fresh, infectious steps on a dance floor near you very soon. J-DA wants you to Rocca Chocola!
Video: watch on youtube
→ J-DA @ Show TV – Show Kulüp
Artist: J-DA
Single-Title: Rocca Chocola Feat. RoMorri
Releasedate: 18th of august 2011
Format: Online
Label: ideedeluxe records | LC: 23315
J-DA Online:
facebook.com/jdamusic
j-da.com
youtube.com/user/JDAMusic
ideedeluxerecords.com
For more informations or interview requests, please contact: promotion@ideedeluxe.de
Single-Promotion 2011
Press, radio, TV, online and booking by idee deluxe